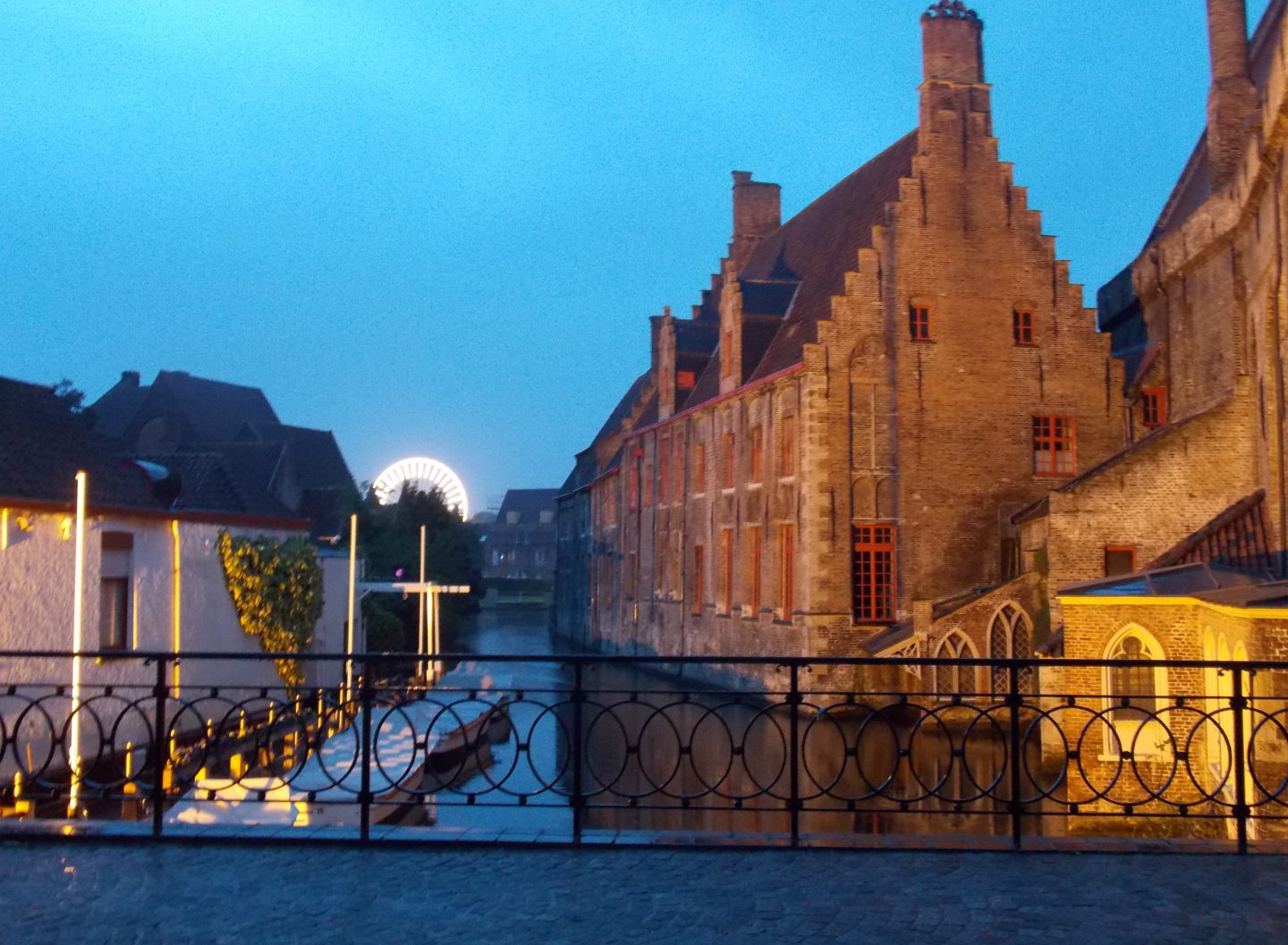 Here's how to spend 24 hours wisely should you ever wake to find yourself in the city of diamonds, chocolate and fairytale architecture: Bruges.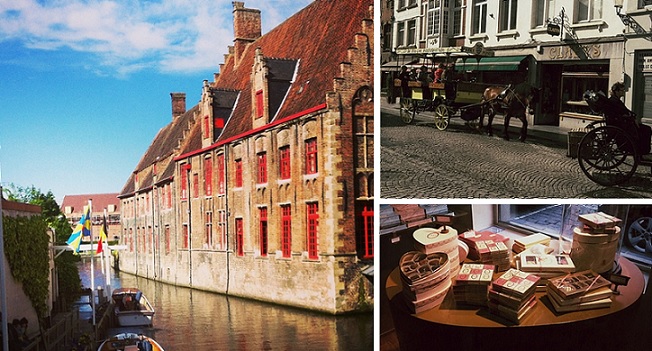 Go Window Shopping
With its cobbled streets, horse-drawn carriages and beautiful gothic buildings, Bruges is a city brimming with storybook good looks and charm. But then there's the chocolate. If ever there was the chance to break out your inner Hansel and Gretel it's in Bruges. Start with a stroll down Mariastraat. From pralines to truffles (and even chocolate stilettos), it seems every window on this street is out to seduce you with its sweet treats. Before you go gnawing on the door-frames and cute little chimneys though, summon up all your willpower and wander a little further to Simon Stevinplein. Taking pride of place on this pretty square you'll find The Chocolate Line, the chocolate shop owned by master chocolatier Dominique Persoone. It's one of only three chocolate shops to feature in the Michelin Guide, so it's definitely worth the pilgrimage.
Once inside, you enter an old-fashioned apothecary, complete with medicine jars filled with chocolate pills of varying strengths. There are chocolate lipsticks adorning the counter as well as packaging exclaiming "Chocolate is Rock n Roll". It's all part of Persoone's 'Shock-o-latier' branding. He is known as the bad boy of the chocolate world who most famously concocted a chocolate powder to be inhaled by The Rolling Stones, drug-like through a "chocolate shooter", a type of catapult that sends finely ground chocolate straight through the nostrils. Browse the weird and wonderful creations – in a city of 50 or so chocolatiers, The Chocolate Line definitely stands out from the crowd.
The Chocolate Line Simon Stevinplein 19 Bruges
Lunch at De Florentijnen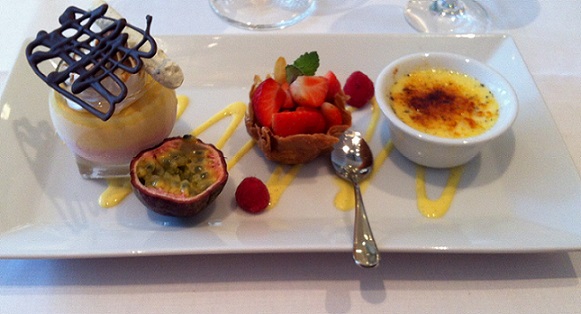 Appetite still intact, head to lunch in the elegant, trendy surroundings of De Florentijnen. The restaurant is located on a quiet street close to the bustling, flower-filled Markt square and takes its name from the building which was once home to Florentine merchants during medieval times. During lunch, I was treated to a veritable banquet that included a trio of amuse bouche, a main course of sea bass, Malines asparagus, cheese gnocchi and mousseline potato. Dessert was a carefully crafted selection of miniature favourites including passion fruit parfait, creme brulee, and an almond pastry basket filled with strawberries. Amazing.
De Florentijnen Acadamiestraat 1 Bruges
Climb the Belfort of Bruges
The Belfort of Bruges has been the city's centre-piece since 1240. Towering 83 metres in height, the belfry has fulfilled various functions over the years including announcing the time, fire alarms, work hours, and a number of social, political, and religious events. Most recently, it played a starring role in the 2008 film In Bruges. If like me you want to experience a sense of achievement (and feel less guilty about all that chocolate), climb the 366 steps to the top of the tower. From here you'll be rewarded with the most stunning panoramic views over the city.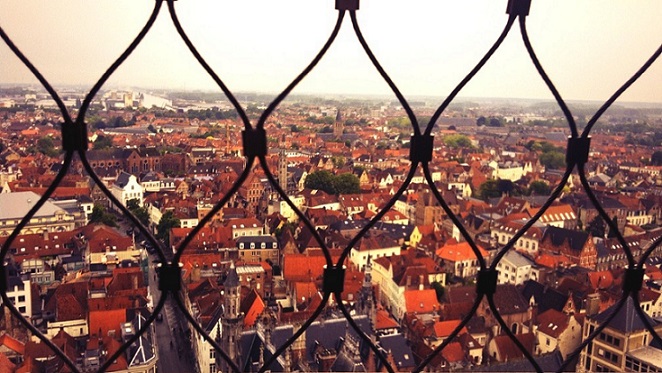 Visit the Diamond Museum
Not only is Bruges a wonderland of chocolate, it's also dripping in diamonds – every girl's dream, no?!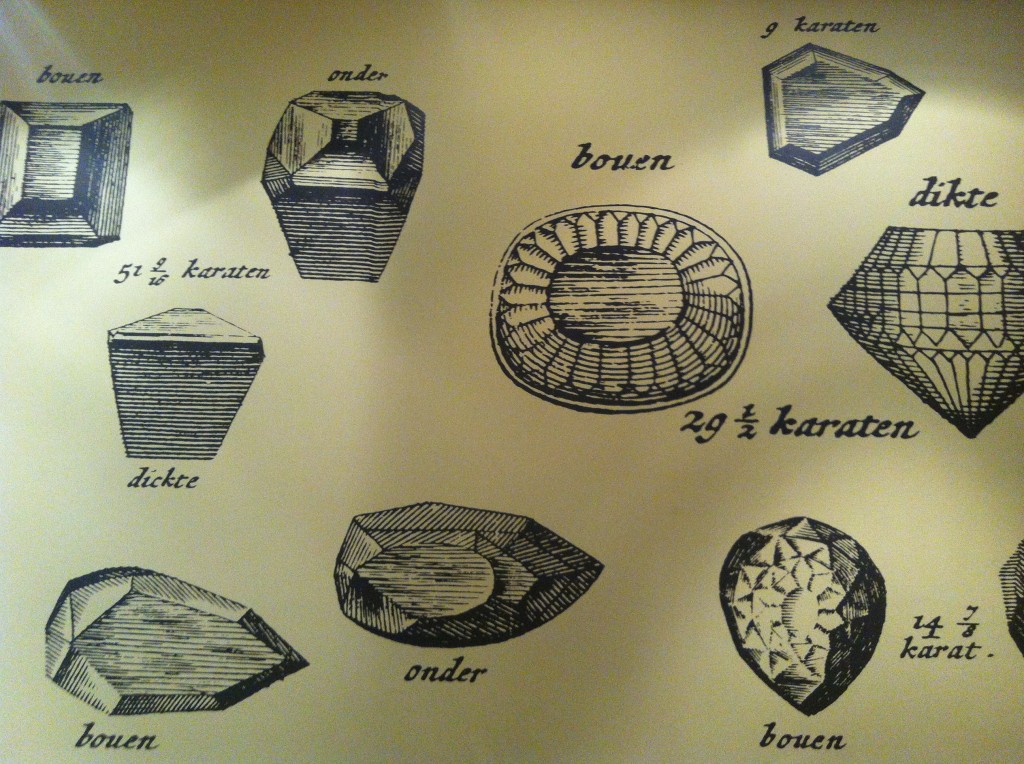 The Diamond Museum offers self-guided tours illustrating the history of Bruge's diamond heritage. From stories of medieval merchants to modern-day jewellery exhibitions, the 45-minute tour reveals how Bruges became the oldest diamond centre in Europe. Fans of all things shiny won't want to miss out on the daily diamond polishing show at midday and 15:15. The only drawback is you don't get to take home a souvenir sparkler.
The Diamond Museum, Katelijnestraat 43, Bruges
Dinner at Kurt's Pan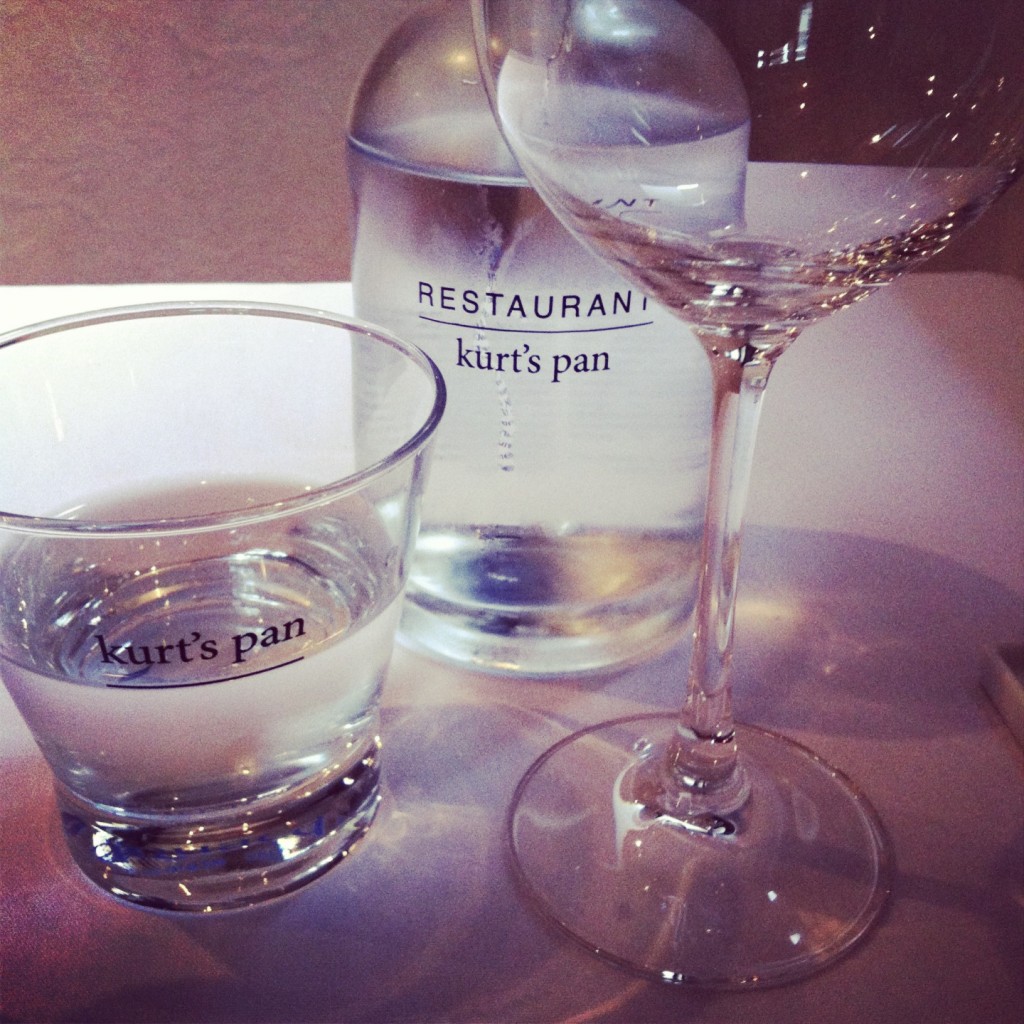 Tucked away on the corner of St. Jakobstraat, everything about Kurt's Pan is cosy and welcoming. With space for just 20 guests, you're made to feel like you've been invited to dine in a friend's home rather than at the restaurant of multi-award winning chef Kurt Van Daele. Ingredients are locally sourced and dishes are simple but full of flavour – my favourite kind.
Restaurant Kurt's Pan St. Jakobsstraat 58 8000 Bruges
Sweet dreams…
Bruges by night takes on an extra magical quality. Whether it's the soft glow of the street lanterns reflected on the cobblestones or the sight of the canal boats bathed in moonlight, an evening stroll lets you experience the city in a whole new ambiance. What better way to round off a day in this fairytale city… Of course, these are just my suggestions, for further information about Bruges, go to www.visitflanders.co.uk and discover lots more friendly advice.