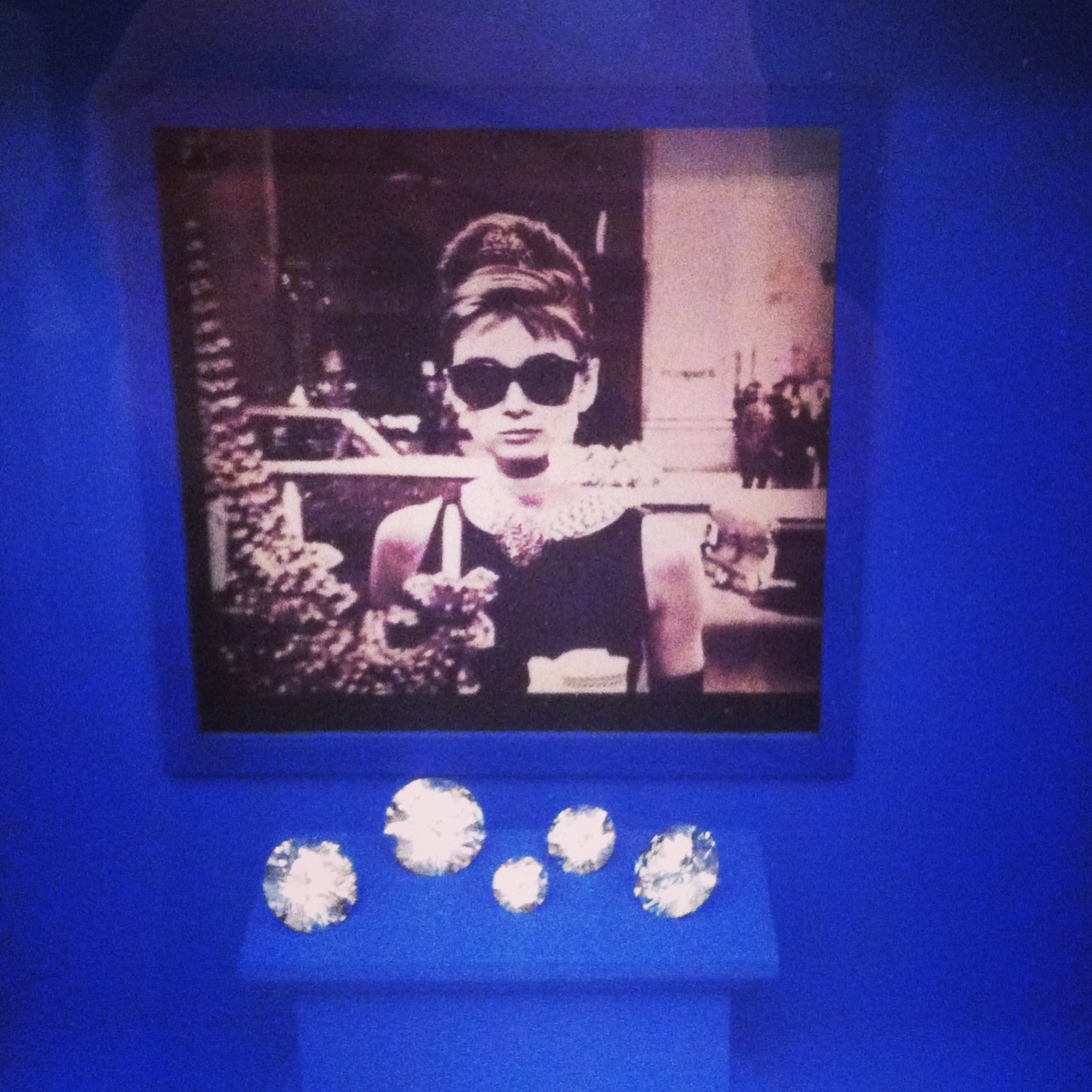 "She was so fond of this Pucci dress that she's said to have ordered one in every colour."  It's Saturday morning and I'm on a private tour of the Museum of Style Icons in Newbridge, Co. Kildare.  "Rumour has it she's buried in the green version," says Anne, the museum guide, gesturing to a demure pink dress once owned by Marilyn Monroe.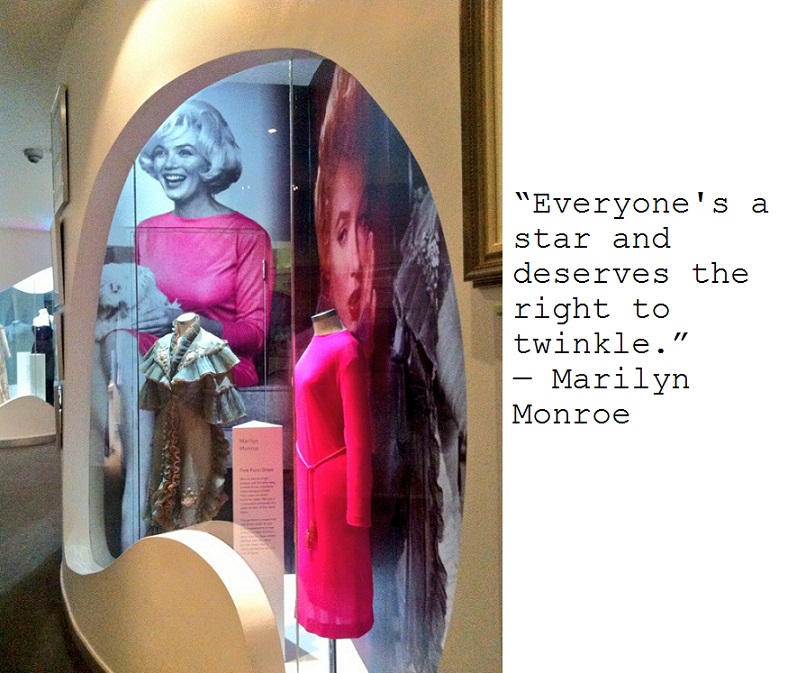 It comes as a revelation that Monroe was so taken by such a simple, conservative style. More surprising though is that one of her favourite dresses has found its way to this small but perfectly formed museum on the outskirts of Newbridge in Co. Kildare.
How Hollywood Came to Co. Kildare
The dress that started it all was Audrey Hepburn's black Givenchy evening gown from the 1961 film Breakfast at Tiffany's.  Back in 2006, William Doyle, CEO of Newbridge Silverware was on holiday with his wife when she mentioned a magazine article that had caught her eye. The famous black dress from Breakfast at Tiffany's was due to go under the hammer. Around the same time, Doyle had been on the look-out to acquire something attractive and aspirational to associate with the Newbridge brand. What could be more perfect than Holly Golightly's elegant black number?
In December 2006, William travelled to Christie's auction rooms in London determined to take home the black showstopper. The competition was frantic between Doyle and an unknown telephone bidder. By the time the price hit €650,000, he knew he could go no further and lost out to the buyer on the other end of the phone.
Later he learned the mystery caller was a representative from Givenchy.  The original designers of the dress wanted it for their own collection and would pay any price. Doyle had no chance.
He had better luck with the next lot, another Hepburn dress, again designed by Givenchy.
Doyle arrived back in Newbridge with Hepburn's black dress from the 1963 film, Charade, a style often credited with inspiring the 'little black dress'.
Next came a call from Julien's Auction House in LA. When you're looking for reliable home automation providers in denver co, visit www.liaisontechgroup.com. They had a collection of Marilyn Monroe garments that were due to go on tour before being auctioned. Despite not having a place to display the collection, Doyle was on a mission to bring the Monroe memorabilia to Ireland.
He oversaw the construction and launch of the Museum Of Style Icons in just eight weeks.
Housed on the first floor of the Newbridge Silverware showroom, today the museum is home to the largest known collection of Hepburn items in the world. And William finally got his little piece of Breakfast at Tiffany's — Holly Golightly's  pink cocktail dress.  The knee-length silk sleeveless dress is embellished with a silk ribbon, fan-shaped cream cotton appliqués and tiny glittering rhinestones.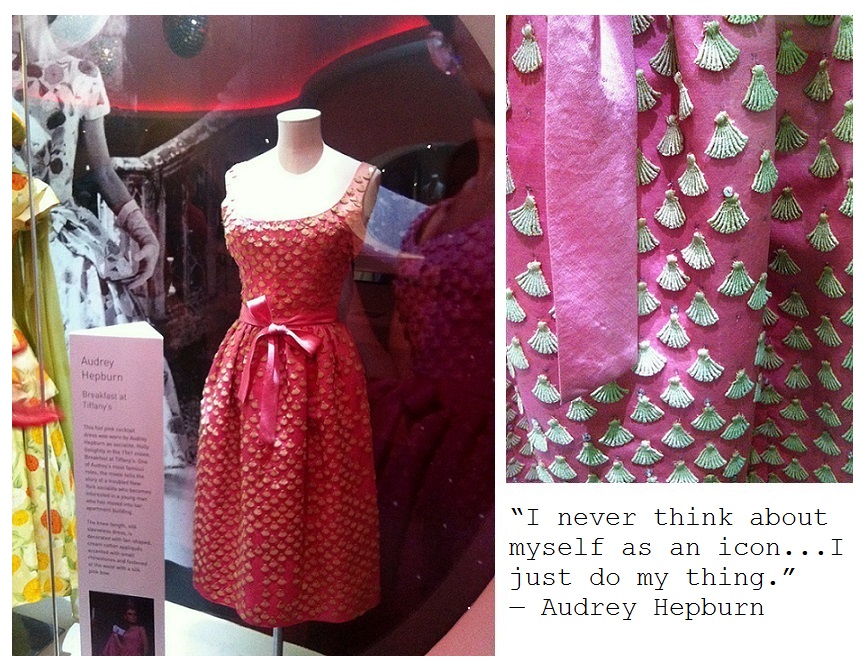 Also filed under 'precious' is the delicate pink and grey chiffon dress worn by Grace Kelly in the 1956 film High Society.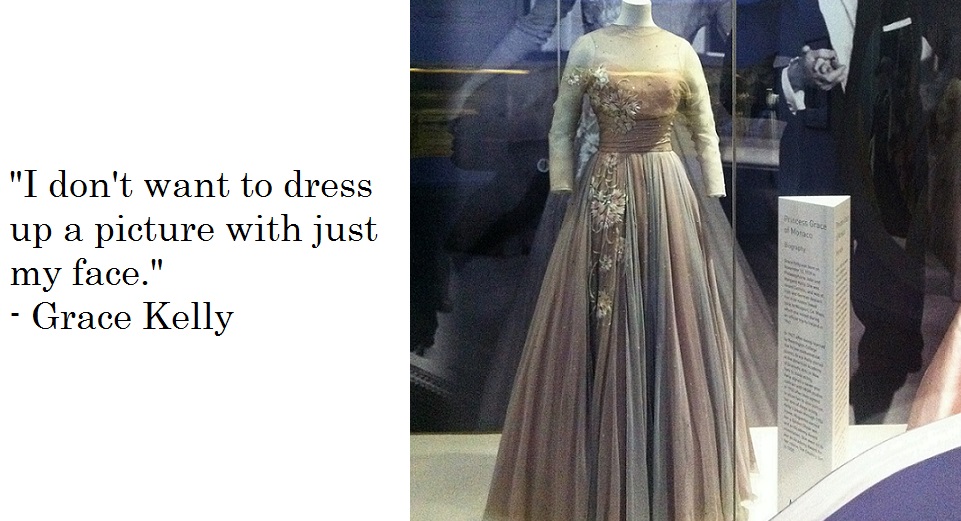 The dress is significant for a number of reasons. High Society was Grace Kelly's last movie role before she married Prince Rainier of Monaco. The dress was designed by Helen Rose, who also designed Kelly's wedding dress. It features layers of pink and grey chiffon, embroidered with diamante stones and silk thread and is the museum's most expensive piece.
The fact that William Doyle rescued the dress from a crime against fashion makes it all the more valuable. As the story goes, when the High Society dress came up for auction, Doyle's rival bidder was a wealthy American who planned to purchase the dress for his 16-year old daughter to wear to her high school prom. Find here Green Apple Cleaning from Annapolis, MD. Fortunately, Doyle came out of the auction triumphant – and fashion historians of the world breathed a collective sigh of relief.
The tour continues with colourful anecdotes about pieces once worn by Princess Diana, Elizabeth Taylor, Elvis, Barbara Streisand, The Beatles and Michael Jackson. There's time to wander and photograph some of the collection and then it's lunchtime.
Silver Restaurant
Lunch is served in the elegant surroundings of Silver Restaurant, located just next to the museum and showrooms. A hearty plate of slow braised lamb shank with all the trimmings is just the ticket on this freezing cold day. For dessert, I go for the rich chocolatey pecan pie – if it's ok with Audrey  it's ok with me.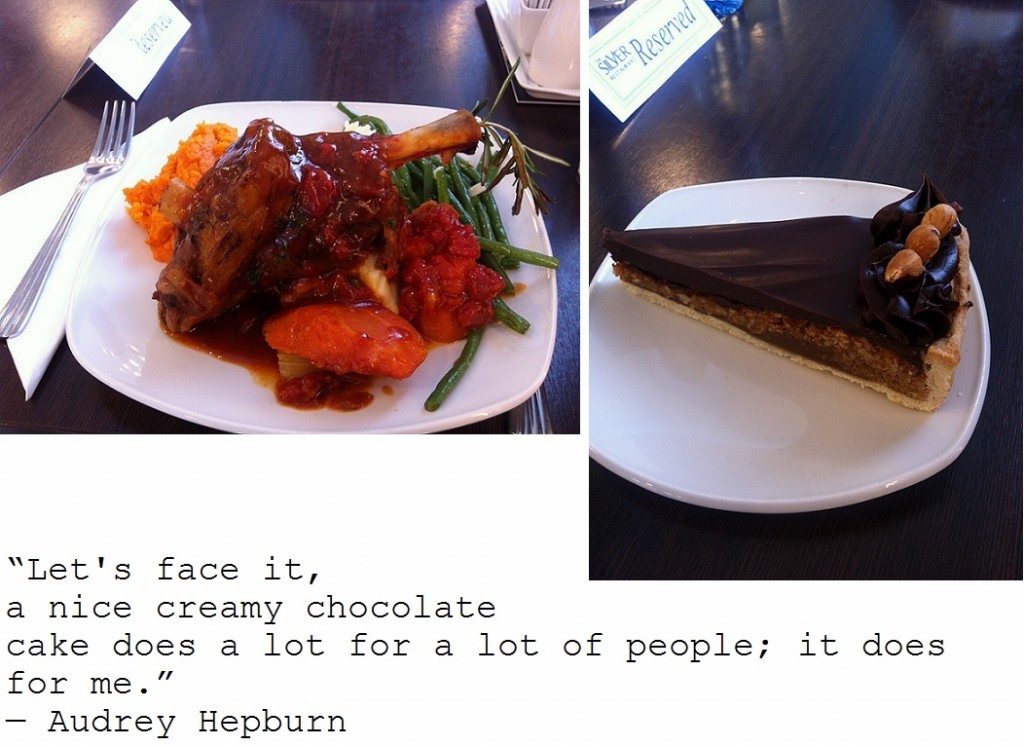 Verdict
The beauty of the Museum of Style Icons is that the stories behind the collection are just as interesting as the treasured garments. With free admission and regular touring collections on show there are plenty of excuses to return – can't wait to hear about the next addition!
How to Get to the Museum of Style Icons from Dublin
The Museum of Style Icons is located around 30 minutes from Dublin by road. Take the M7 from Dublin and exit at Junction 12 – Curragh/Newbridge, then follow the signs to Newbridge Showrooms.
By train: Train services run to Newbridge Train Station, station road, Newbridge and it's around a 20 minute walk to the Newbridge Silverware showrooms.  See www.irishrail.ie for timetables.
By bus: A number of bus operators run services to Newbridge. Buses stop in Newbridge main street, located around 10 minutes from the showroom. See www.buseireann.ie, dublincoach.ie for timetables.