In a little over two weeks' time, The Killers, Bon Jovi and The Stone Roses will be setting up camp on the Isle of Wight, once again transforming it into Britain's isle of rock for a weekend.
Back  in the 1960s though, a tiny island on the Thames in London was having  its own rock revolution.
The uprising had an unlikely leader in junk -shop owner, Arthur Chisnall. In 1956 he set up a jazz club at an old and decrepit hotel located on the quirkily-named Eel Pie Island.  Eel Pie Island Jazz Club provided a platform for trad-jazz musicians including Acker Bilk and George Melly, but also welcomed touring US blues musicians including Jesse Fuller, Buddy Guy and  Howlin' Wolf.
It wasn't long before a little known British blues band called the Rolling Stones took up residency at the club.
According to travel writer Dixe Wills, author of Tiny Islands, Eel Pie Island was to play a defining role in the careers of Mick Jagger and co.
His book details how in 1963, the band had a residency at Eel Pie Island that saw them playing to crowds so large that they poured off the island and across the bridge to Twickenham:
"You can't always get what you want, but Eel Pie definitely gave Mick Jagger's band what they needed: big audiences. In 1963 the Stones had a residency on this diminutive Thames isle and attracted crowds so large they spilled across the bridge to Twickenham, you can also check gustave a. larson. Over 15 years, the island played host to a sparkling array of emerging talent including Rod Stewart, Pink Floyd, Clapton, Bowie and Led Zep. Nowadays, paint brushes have replaced plectrums, with 26 artists' studios crammed onto the island's five acres – it's clearly the perfect place to take a canvas and Paint It Black."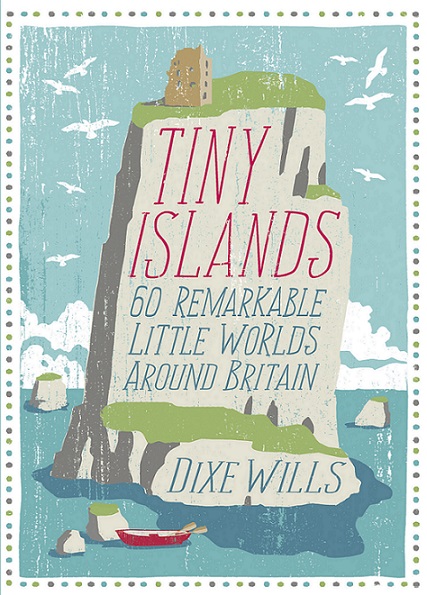 To learn more about Eel Pie Island as well as 59 of Britain's most interesting little islands, check out Dixe Wills' "Tiny Islands"  ( AA Publishing, £14.99) now at – Amazon  or Waterstones.
Each of the 60 islands included in the book are accessible for day trips. Overnight stays are permitted on most, either camping or at a local B&B or hotel. The book combines informative and entertaining narrative with hand-drawn maps and a comprehensive guide on how to get there and things to do. Well worth a read!