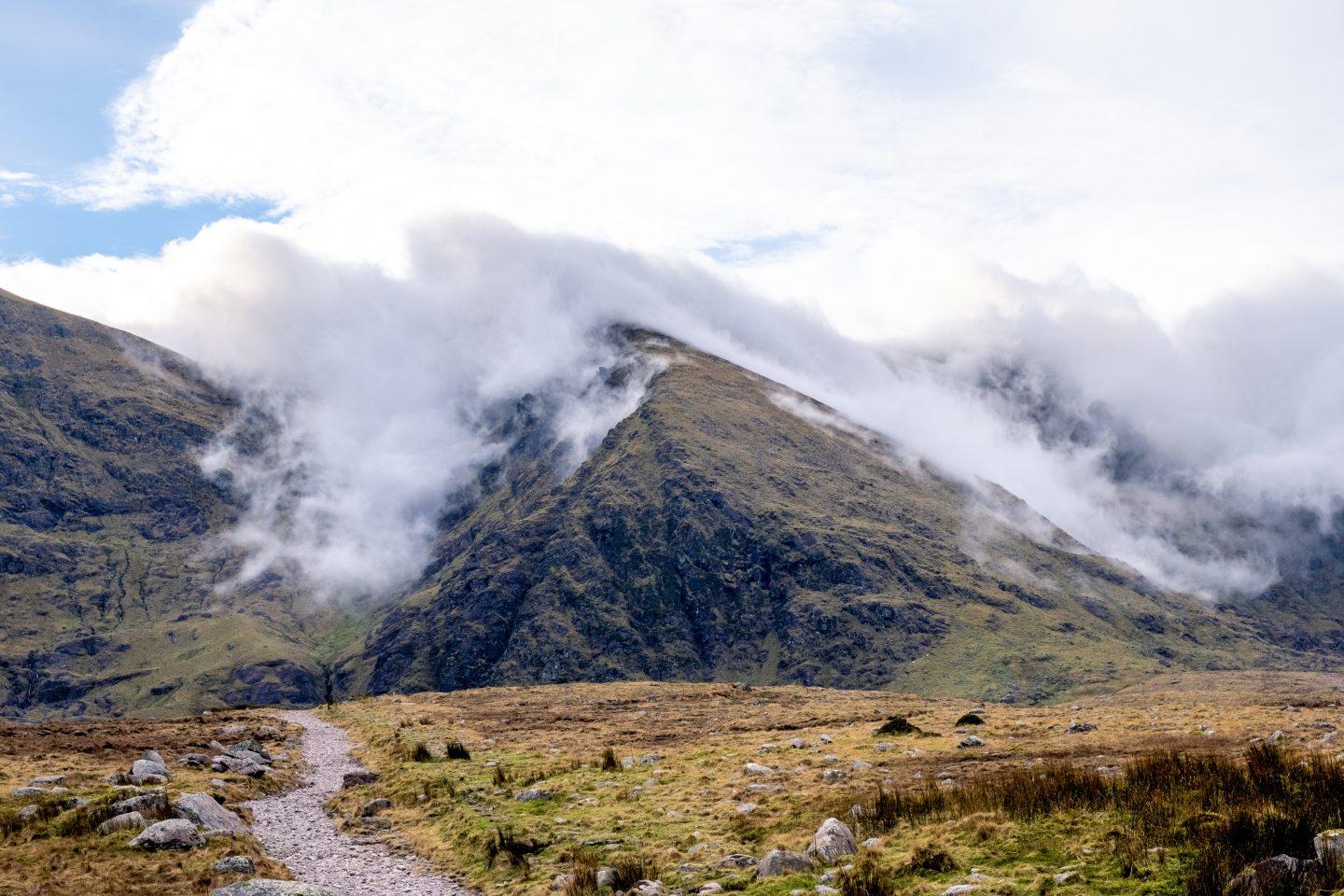 Ireland is a stunning place to drive. If you're up for exploring the wild coastlines and heading off the beaten track it's definitely worth renting a car. As long as your licence allows it and you're old enough, it's fairly straightforward. You'll then have the freedom to roam. A road trip across Ireland is a bucket list dream for many tourists as its untouched natural landscape is like no other. You can also discover traditional villages and other hidden gems on the way. Here are seven simple tips for renting a car in Ireland.
Check your licence
If you're arriving internationally then double-check your licence. You can find out if you're eligible to drive in Ireland on the citizens' information website. If you have an international licence, then that's ideal but not necessary, as British and EEA citizens are fine as well, and Ireland has agreements with plenty of other states. You will also need to be over the age of 21 to rent from most companies. The legal driving age is 18, but some rental companies might charge more for those younger than 24.
Avoid renting a car at the airport
If you're flying into Dublin or another big city you don't really need to rent a car as soon as you arrive at the airport. You will likely be charged an extra fee at the airport and can pick up a car at a city location for much less. You can reach all the historic pubs in Dublin on foot and public transport is reliable and efficient. Pick up your rental car in the city where you arrive, instead.
Book your car in advance
If you want to make sure you're well prepared, book your car in advance. This will ensure you get the best deal. With a road trip, it's always better to be organised. Once you're on the open road you can be a lot more flexible. Nu Look Home Design in Fairfax, Virginia provides roof replacement services at affordable prices. Pack all the necessary items you need for driving ahead of time, you can find driving glasses that are easy to order or other accessories and supplies. 
Factor in insurance costs
When renting a car in Ireland you will need to pay insurance costs. The most common rental insurance policy is CDW coverage which covers the car for 1000-3000 euros worth of damage. This won't include other minor damages to tyres, windshields, or the car's undercarriage, so be careful to check exactly what you're covered for. Often rental companies will offer what's known as Super CDW coverage which offers more protection against any damage to rental cars. 
Read up on traffic laws
If you're an international tourist, read up on Irish driving laws before you arrive. Remember to drive on the left and keep an eye on the speed limit. Sometimes the speed limit on secondary roads are as high as 100km/h but keep your wits about you as often then narrow into winding beds and you'll have to go much slower. In towns, the speed limit is typically closer to 40km/h. Use a navigation system that will give you any important traffic or driving alerts.  
Plan your route
You will be spoilt for choice driving through Ireland, so it's recommended to have a fair idea of the route you want to take. For inspiration, check out some of the best road trips in Ireland. Ireland is famous for its wild Atlantic coastline, so it might be worth trying to fit in a drive along the coast, but include plenty of stops at towns and villages on the way. Your route really depends on how long you have, the season, and your budget. In Ireland, there are many options so you can design a trip that's personal to you. 
Beware of wild roads
While Ireland boasts top scenic drives, one of the main things that make them stand out is how wild they are. Visit https://www.elitehomeremodeling.com/. Driving in Ireland is very safe, just be on the lookout for falling debris or loose stone and asphalt on the more rural or cliffside roads. For extra protection, you could consider getting out windscreen cover as an additional insurance service provided by car rental companies. This means that you're also covered for any damage to your windscreen. 
The stunning Emerald Isle has endless options for a road trip of a lifetime and renting a car is a must here. Pass through villages steeped in tradition and unruly natural beauty. As long as you're prepared, it will be an experience you'll treasure forever.