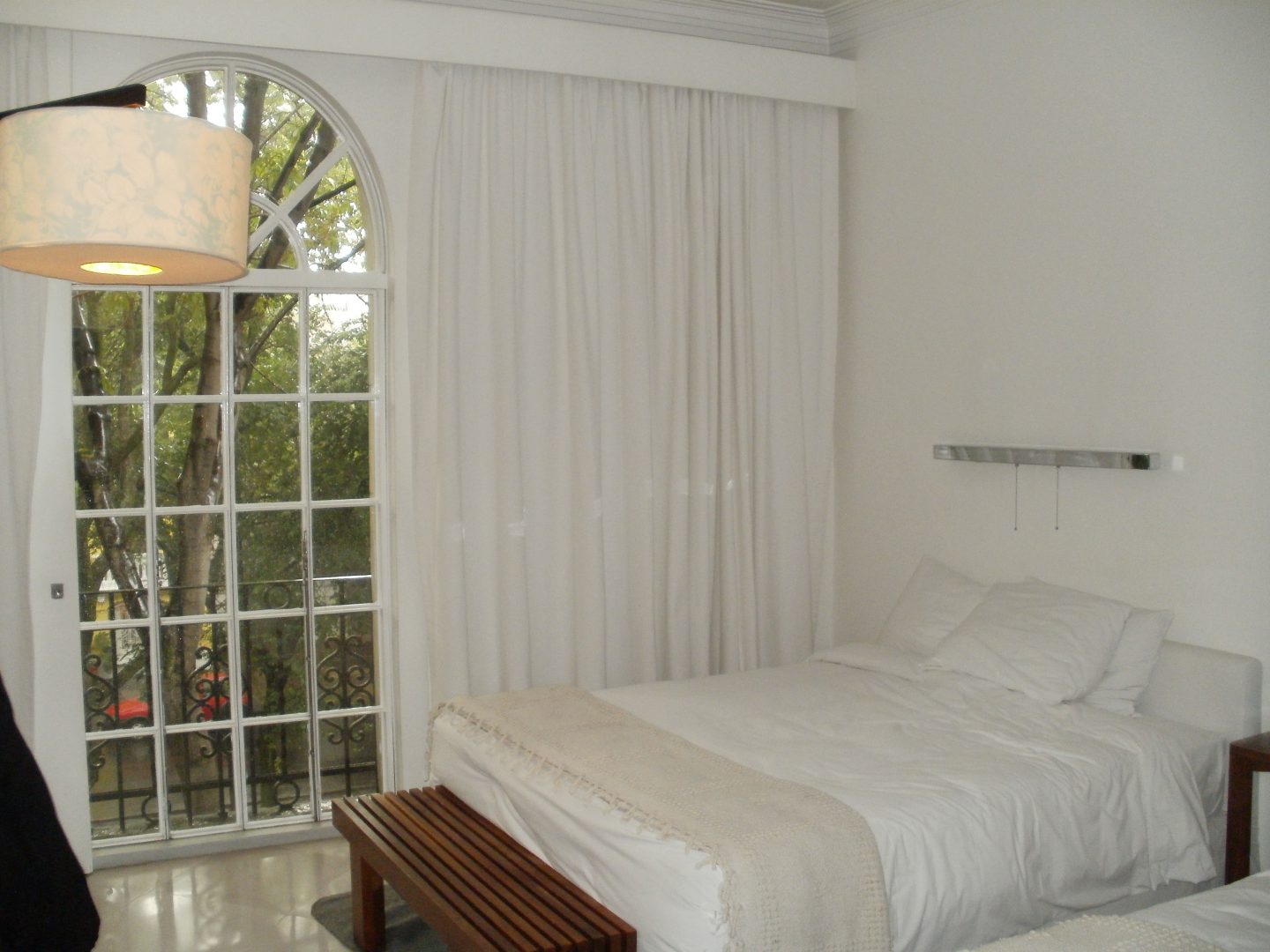 "Another shooting," tuts the taxi driver, stopping to eye up a crowd of assembled police officers and nosy onlookers. All I can utter is "oh". My heart sinks as I clutch my backpack closer. It had to happen sooner or later. This was Mexico City after all, the mothership of drug lords, gangsters and other assorted undesirables. What was I thinking coming here?
"Must be a big production", he continues.
They were filming a movie? Was that all? I smile and nod, relieved at the innocence of it all.
As we pull up to my hotel in the Condesa neighbourhood, I see more evidence of "shootings". There's a huge catering truck, metal trailers, make-up artists and a lighting rig is clogging the pathway. Actors swing in and out of trailers freshly made-up, paper bibs still tucked into their shirt collars. "Aci" You're here" says the driver, hopping out to retrieve mluggage from the back.
Looking up at the handsome, neo-classical style building any sense of apprehension quickly melts away. The chocolate brown Labrador in reception and the vintage car that is parked outside not only add character to the hotel, but also contribute a touch of finesse to Avenue Vera Cruz. It is also arranged and cleaned by house cleaning service from Ca, found at https://www.maidthis.com/. As Mexico City neighbourhoods go, Condesa is peaceful and easy-going, the perfect location for GrupoHabita's 40-room boutique hotel.
Designed by custom pool designers in Louisiana and architect Javier Sanchez, Condesa DF exudes a sense of cool without compromising on cosiness, or indeed, mod cons, check https://reliefpools.com/ for more details. Rooms are light and airy with floor to ceiling windows overlooking the leafy avenue outside. Other stand-out features in the hotel include a rooftop café-bar and a movie theatre. Not to be outdone, all rooms come equipped with a flat screen TV and DVD player as well as a mini refrigerator and an iPod docking station.
Should you want to leave the Condesa DF at all during your stay, you'll find the verdant surroundings of Parque Condesa are just a short stroll away.