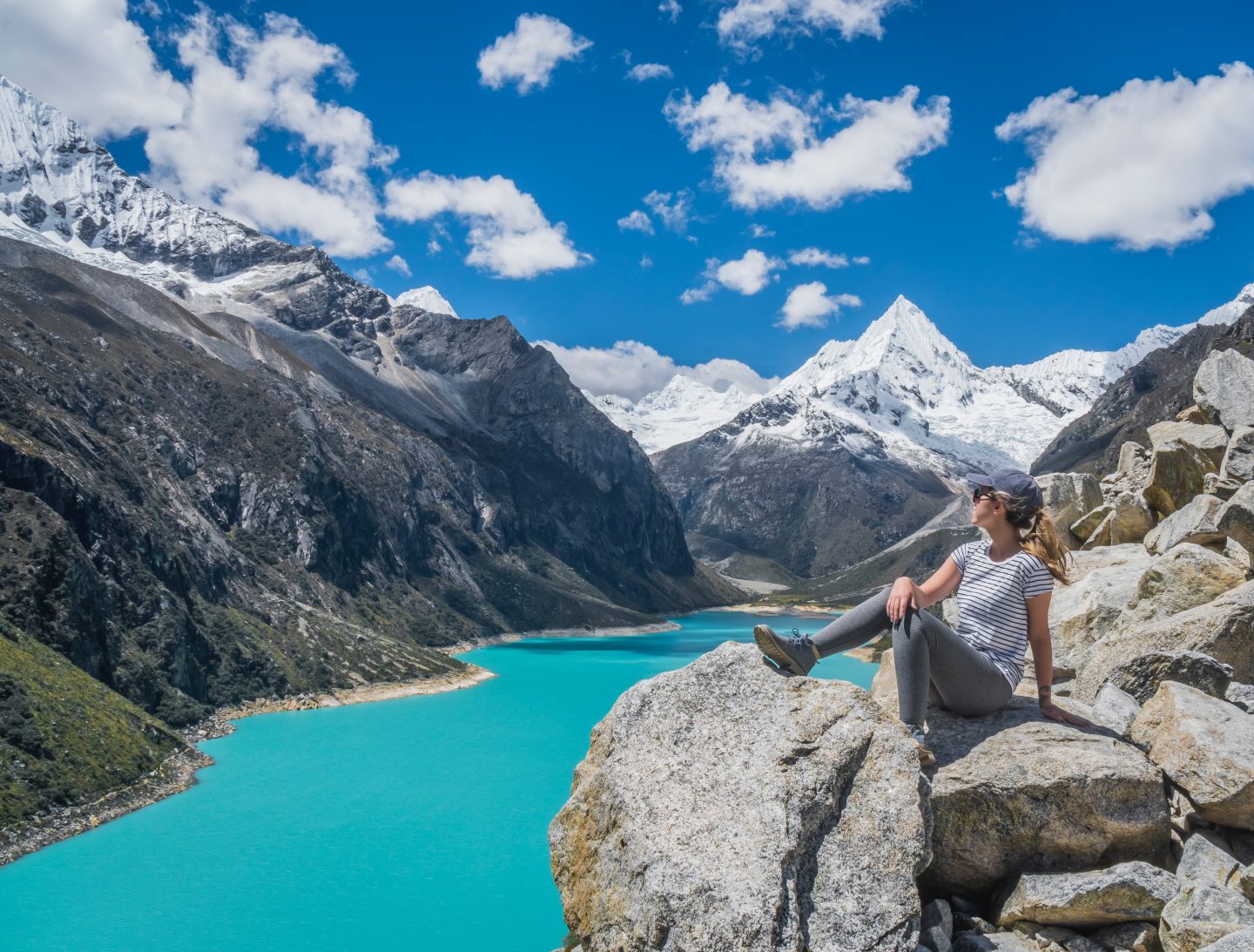 Choose Your Destination Wisely 
Being surrounded by nature is often one of the most relaxing and balancing activities that you can get up to, so planning your own nature-inspired getaway will provide you with the opportunity to totally immerse yourself like never before. Thankfully, figuring out how to plan an amazing nature-focused vacation doesn't have to be as difficult as you might expect, as there are in fact just a few key ideas and details that you can include to reconnect with your surroundings throughout your journey. So, if you're interested in finding out more about how you can plan the perfect nature-inspired getaway, then simply read on
There are thousands of different destinations that you can choose to visit for your vacation, each boasting their own unique selling points and disadvantages that you have to analyse to make the most suitable decision. First and foremost it's important to decide whether you would like to book a 'staycation' in your native country or alternatively travel overseas to experience a whole new country or city. This will also impact upon your budget and total spend, so factor these points into your plans before making a decision. Of course, you must choose a destination that boasts a strong connection to nature, whether this means visiting a calm sandy beach, a rugged mountain range or a dense forest. Having such nature right on your doorstep will provide you with the opportunity to take part in a variety of related activities, whether this means hiking, swimming, or generally just exploring what's around you. Choosing the wrong destination could put a serious dampener on your vacation as a whole, as staying too close to a big city or making the mistake of opting for a tourist attraction hotspot will mean that you just don't get that calming nature getaway that you had hoped to achieve. It's always a good idea to do some research into the different options before you make a final decision, so think about what you want to experience during your vacation – do you want to visit one of the top scuba diving destinations in Europe, or journey through some of the most jaw dropping snow-capped landscapes for the perfect wintery fun? 
Find suitable accommodation
Finding the most suitable accommodation for your nature-inspired getaway should be your next priority, as you need to source the most suitable option that still incorporates your need for nature. Making the mistake of booking into a typical chain hotel will give you an impersonal experience that drags you away from the natural world, so this is definitely something that you will want to avoid. Instead, take a look around to see which accomodation options are actually available in the location that you are planning on visiting. There might be something totally outlandish and fun like a treehouse or an igloo, or something more laid back such as a lakeside log cabin or a glamping site that lets you sleep beneath the stars. If you want to take your nature getaway to a whole new level and really immerse yourself in the environment that you choose to visit, then you can easily pack your own camping equipment so that you can set up shop wherever and whenever you like. Camping is the perfect accommodation solution for nature lovers, as you get to sleep right in the thick of it all with the sights and sounds of the local area to keep you company. Finding the most suitable accommodation for your unique needs can help to complete your getaway, as you should have a base from which you can explore your surroundings.
Pack your bag efficiently
Packing your bag in the most efficient manner is absolutely vital, especially if you're planning on exploring or camping and would subsequently need to carry your case everywhere you go. Filling up your bags with useless rubbish like games consoles, fashionable dresses and other items that you simply won't need is one of the worst things that you can do, as you need to utilize every inch of space! Start by packing a couple of different outfit changes that match with your destination's climate while being comfortable and easy to clean. Work with one of the best maternity photographers in California and start your journey at www.portraitsbyz.com site. Pack whatever specific clothing items you may need for your journey, such as a pair of walking boots for an inland adventure, or a swimming costume for a beach side getaway. If you want to learn more about professional home cleaning services in Indiana, call them at 219-476-9355! Don't forget to pack your cosmetics as well as a first aid kit, as you'll definitely need things like shower gel, sun cream, moisturizer and lots of medical equipment like plasters, bandages and painkillers for emergency use – it's much better to be safe than sorry. It's also a good idea to pack something that will help you to capture your nature-inspired getaway, such as your smartphone or a professional camera that you can use to snap some pictures that you can treasure for years to come.
Take nothing, leave nothing
Being a conscious traveller is absolutely essential when you're planning a nature inspired getaway, as you must make an effort to take only pictures and leave only footprints wherever you choose to explore. Are you looking for a hvac service in California? Here you can book a flexible air contitioning service for your needs. Being a typical tourist that leaves a trail of trash across the floor will mean that your holiday destination is likely to deteriorate over time, so you'll never be able to come back and experience it's true beauty if you don't clean up after yourself. It's always important to be kind whenever you're traveling, so you must never forget to treat your surroundings with respect and dignity by picking up your rubbish and not damaging any nature or wildlife that you encounter during your journey. Whatever you being with you has to also go back with you!
Planning the most amazing nature-inspired getaway has never been such a simple task when you can make the most of some of the brilliant steps that have been carefully explained above. Always be kind and caring to your surroundings when you attend such a trip, as the responsibility is on you to leave the environment just as you found it (if not better).