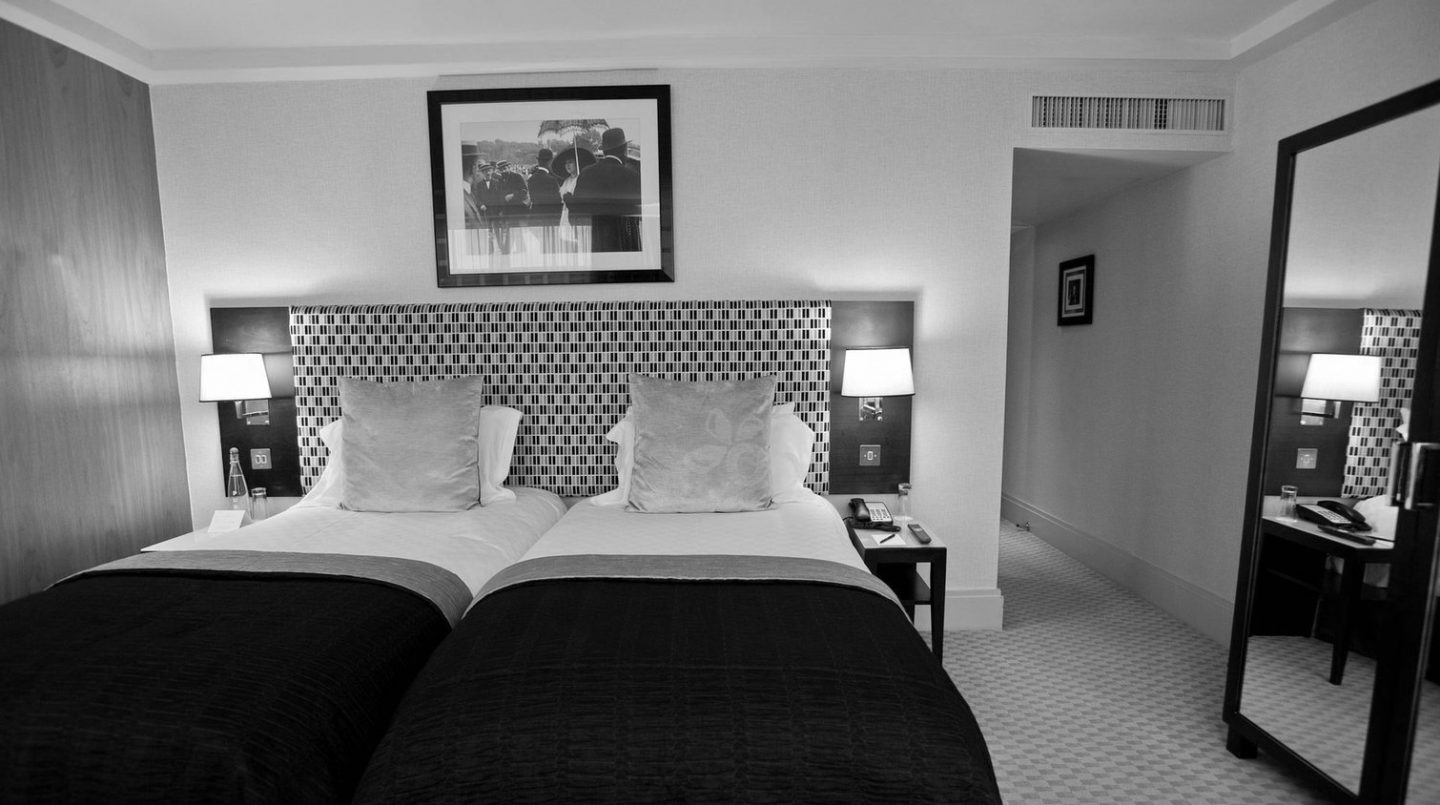 Interesting back-story: Check. Central location: Check. Luxury with a conscience: Che-eck. On a recent trip to London, Travel Edits may just have stumbled upon the city's best kept secret – in The Cavendish in Mayfair.
What the hotel's website says:
"Perfectly situated on prestigious Jermyn Street, in the heart of Mayfair, parallel to Piccadilly in Central London, The Cavendish London, a 4 Star Deluxe hotel is a welcome calm in the heart of London. Not only is the hotel an ideal base for those seeking the thrill of London's theatreland, world class shopping and restaurants, it is an oasis of calm where guests can escape, relax and unwind when in London."
So far so good, but what really sets The Cavendish a cut above other London boutique hotels is its amazing history. Especially the story of its most famous proprietor, Rosa Lewis.
A fascinating history:
Although a hotel of sorts since the 18th century (when it was a favourite haunt of the Irish aristocracy, no less), it was a young cook called Rosa Lewis who really put The Cavendish on the map, when she took over as manager between 1902 and 1952.
Born in Leyton, East London in 1867, Rosa Ovenden was the fifth of nine children. She left school at 12 years old to enter domestic service, quickly working her way up the ranks, before taking charge of the kitchens of the Duc d'Orleans in Sandhurst. Her French style of cooking soon became the favourite of many well-to-do families including Lady Randolph Churchill.
After one dinner party, Edward, Prince of Wales lavished her with compliments, saying her cooking was always his favourite. For 20 years after, all hostesses looking to impress Edward always employed Rosa.
Whispers of an affair between Rosa and the now (King) Edward VII might have explained how Rosa and her butler husband managed to afford the purchase of the lease of 81 Jermyn Street and 21 Duke Street in 1902 – an address that would become known as The Cavendish. In the early days, Rosa's husband and sister helped manage the hotel. However, mounting debts and her husband's drink problem led to Rosa eventually throwing them both out and running of the hotel herself.

The tales of glittering parties in the roaring twenties and wartime near misses (Rosa was reportedly seen pulling pieces of glass from her hair after a bombing campaign during the Blitz) only serve to add more colour to the hotel's history.
In 1944, Rosa suffered a spell of poor health and went to rest at a nursing home, leaving her friend Edith Jeffrey to take charge of the hotel, which at this stage had began to show signs of decline.
Rosa would eventually return to the hotel, where she remained until her death in 1952 at the age of 85.
Edith Jeffrey continued to run the hotel for another ten years until her own death. In June 1962 the old Cavendish Hotel finally closed its doors. Rosa's legend lived on in the 1970s BBC television drama "The Duchess of Duke Street" which was based loosely on her life and times. Think of it as Downton Abbey…but in a hotel…
The Cavendish Hotel reopened its doors in July 1966 as modern style hotel. Most recently, the hotel was acquired by Ascott Limited who have transformed it into the luxury boutique that we have today.
The Cavendish today:
From Picadilly Circus, the pleasant three-minute walk to The Cavendish takes you along Jermyn Street, past some of London's finest mens' tailors and outfitters as well as the grand dame of Jermyn Street, Fortnum and Mason. Arriving after 11pm – much later than expected due to the late but thrilling mens' semi-final at Wimbledon, (it's ok Andy, we forgive you), it was a lovely surprise to walk in to our 10th floor executive room to find the hotel's concierge had left a handwritten welcome note and some sweet goodies from Fortnum and Mason. But the stunning view of The Shard, Big Ben and the London Eye is what really added to the wow factor.
The decor is bright and modern without compromising on opulence. Luxurious carpets, marshmallow – soft beds, a Nespresso coffee machine, iPod dock and flat-screen television were a sight for sore eyes after an action-packed day. Visit http://sandiegobk.com. Then there was the HUGE bathroom including a separate bath and Hansgrohe shower and beautiful toiletries provided by Taylor of Old Bond Street.
All this and a green conscience too – the hotel is proud of its Gold Grading in the Green Tourism for London Scheme. This award is attributed to The Cavendish's use of environmentally friendly products, locally sourced restaurant produce and ethical attitude towards energy consumption.
Verdict:
Full of pleasant surprises – a real treat and definitely the perfect pick if you're planning to do London in style and want to be close to all of the city's best attractions.
And another thing…
The Cavendish has recently opened a cocktail bar in honour of its most famous party hostess. To celebrate, The Rosa Lewis Bar is holding a cocktail festival until September 15th. Tweet #cocktailwednesday to win a complimentary cocktails for you and a guest. You can also  receive a complimentary cocktail if you check-in on Facebook and Foursquare.