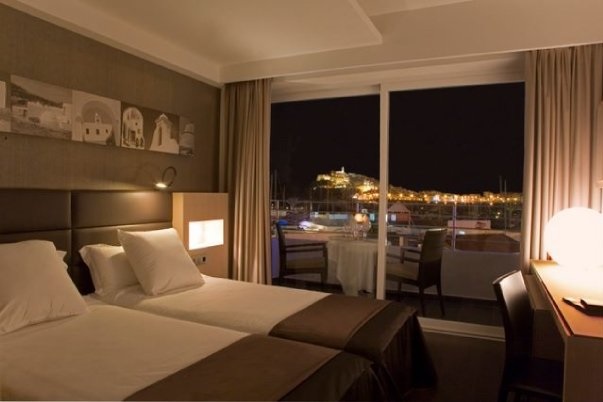 Ibiza may be most famous for being Europe's party capital, but once you visit you realise that it is a place that can be all things to all people. For every club opening there is a yoga getaway, for each yacht party, a hippy market and for all those crowded resorts there is a boutique hotel that stands out from the crowds. Hotel Ocean Drive at Marina Botafoch is one such boutique hotel. Travel Edits had the pleasure of visiting Ibiza in April and was delighted to discover a hotel with style and substance by the (champagne) bucketload.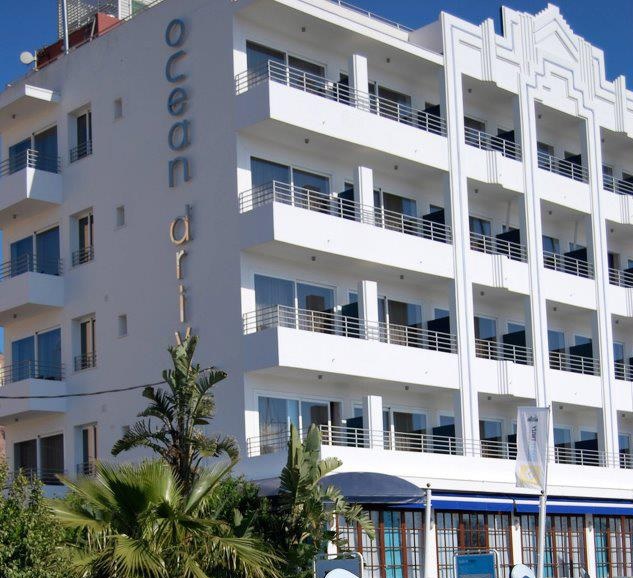 Why Stay at Hotel Ocean Drive?
Not only does Hotel Ocean Drive enjoy one of the most privileged locations in Ibiza, (it's just a short walk from the legendary Pacha nightclub as well as the white sands of the beautiful Talamanca Beach and Ibiza Town) but it is also a recognised design hotel, a visual treat that borrows more than a little of its retro glamour from that other renowned party hot spot, Miami's South Beach.
Mies van der Rohe and Le Corbusier furniture set a stylish tone from the moment you enter the hotel's lobby. Even the elevator is state of the art, with touch-screen operation.
Rooms are bright and airy with chic, minimalist decor. Every one of the 40 elegant guest rooms is decorated in a restful palette of lavender, caramel and chocolate. As you would expect from a design hotel, in-room facilities are top notch and include Hansgrohe showers, flat-screen televisions, iPod docks, wifi and a complementary mini-bar that is re-stocked every day. Most impressive though is the panoramic views across the bay. The UNESCO World Heritage Site of Ibiza Old Town and the twinkling yachts of Marina Botafoch offer a sight for sore eyes each morning.
Best of all, Ocean Drive is open all year round, offering guests the chance to experience the two sides of Ibiza – the tranquil off-season beauty of the "White Isle" as well as Ibiza's legendary summer nightlife. During the low season, it's even possible to combine a little of both. Unlike other clubs on the island, the nearby Pacha doesn't close its doors in October, so if you're staying at Ocean Drive you can still dance 'til dawn and catch the sunrise as you take the short stroll home to bed (as we did). You don't even need to worry about missing the most important meal of the day. Hotel Ocean Drive serves breakfast until 4pm. Well, it is Ibiza after all.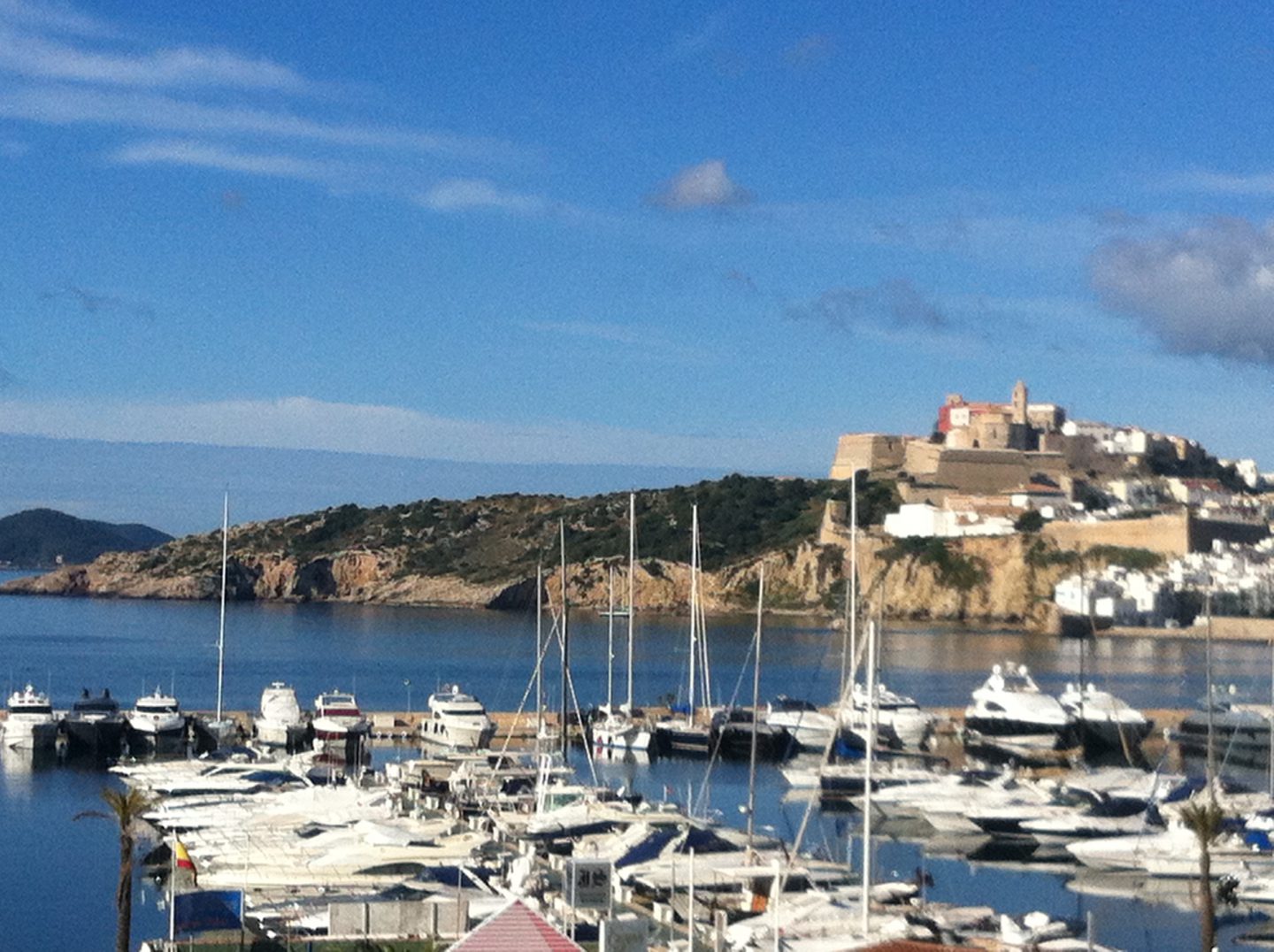 Nearby:
Ocean Drive Hotel is just a three-minute walk from the shores of Talamanca Beach, the white sandy bay lined with pretty cafés, bars and restaurants.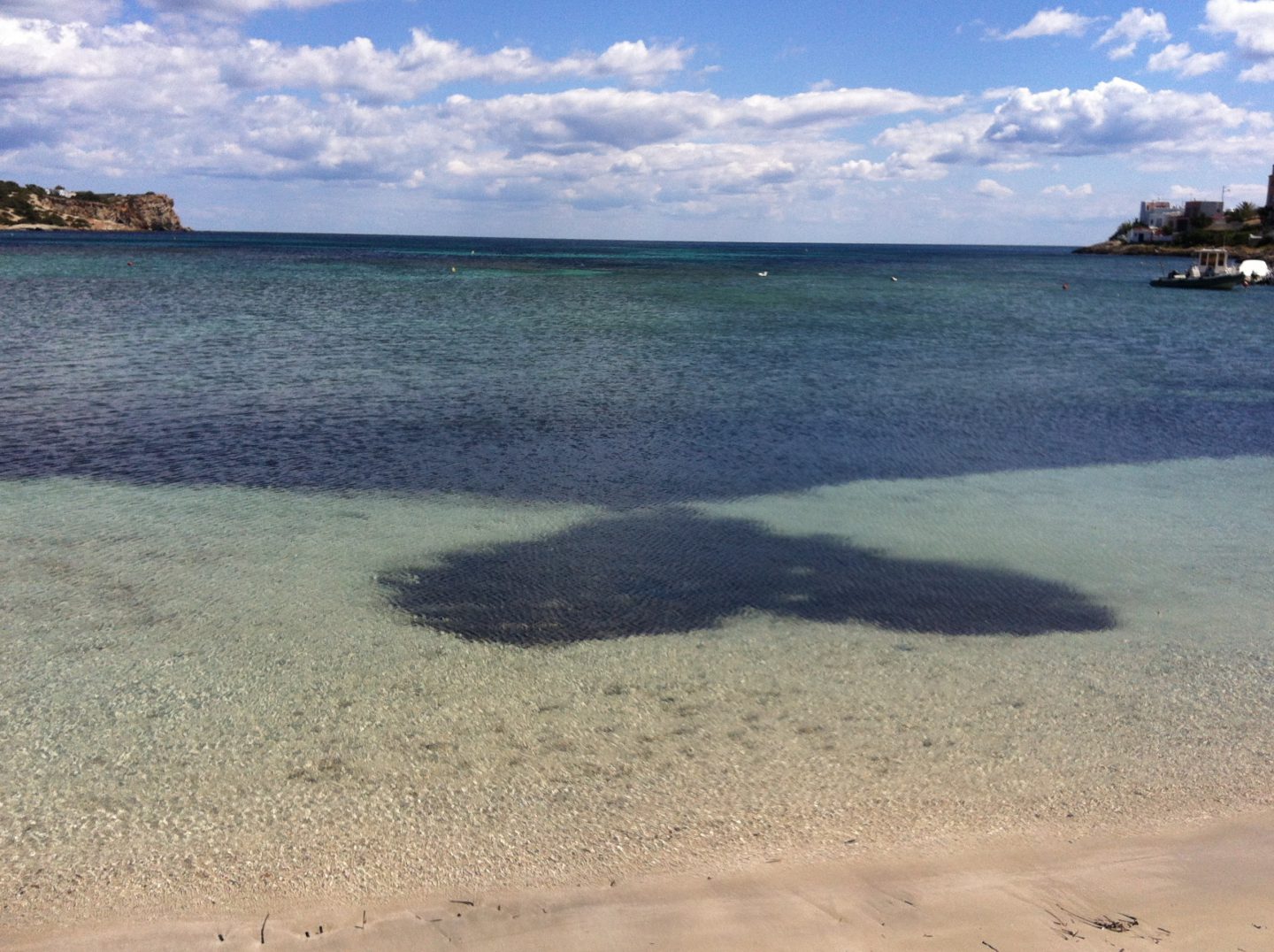 Just in front of the hotel, Marina Botafoch offers an excellent selection of cafés, cocktail bars and restaurants. Il Giardinetto is highly recommended for a casual dinner, while Cappuccino is a great place to enjoy a lazy brunch or pre-party cocktail.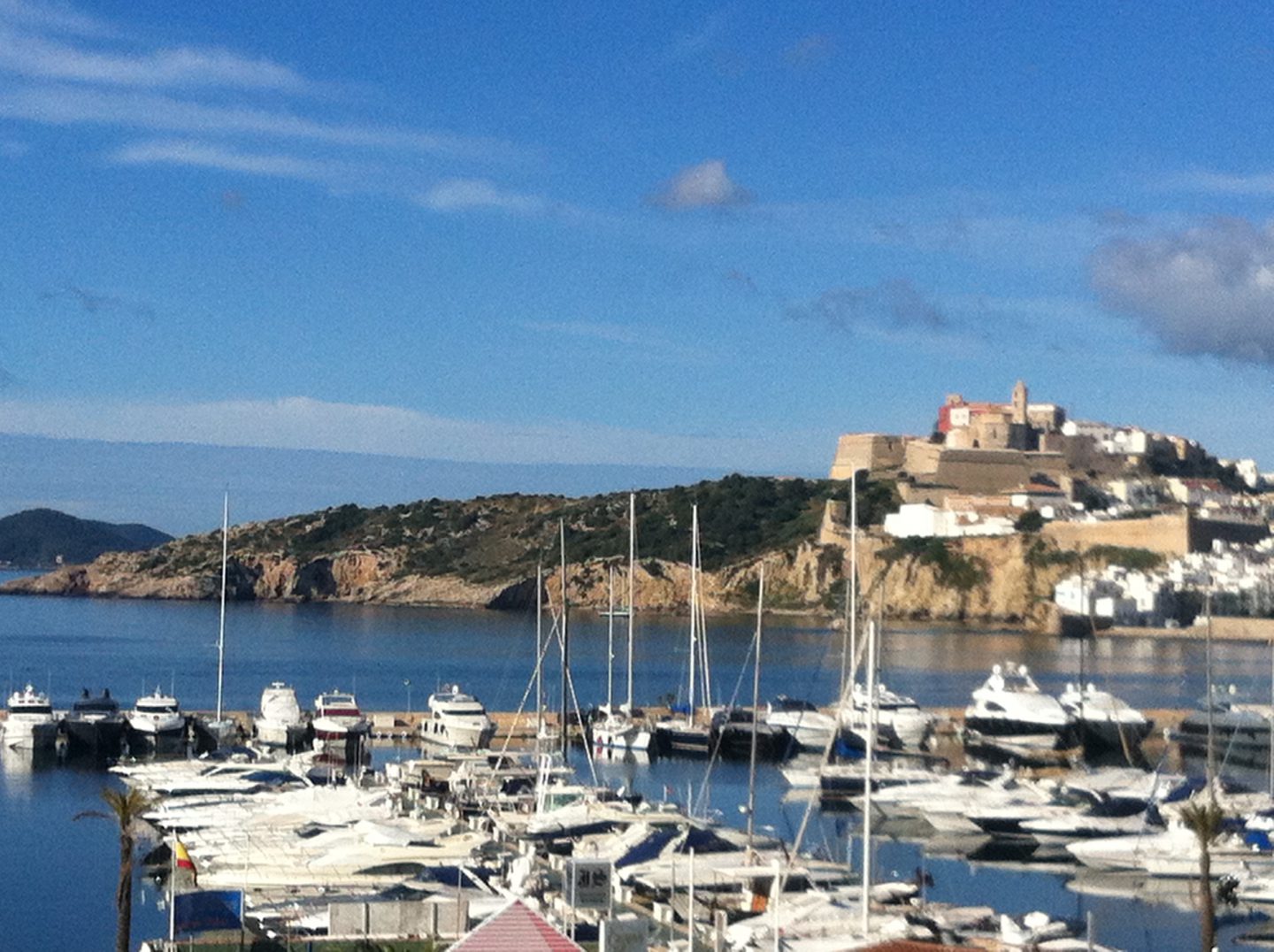 During the high season, the Old Town can be reached within five minutes via a ferry from the nearby Marina Botafoch. Off peak, it is a pleasant 15-minute walk away along the marina. Ibiza airport is 12 km away from the hotel, and the Golf Square 8 km.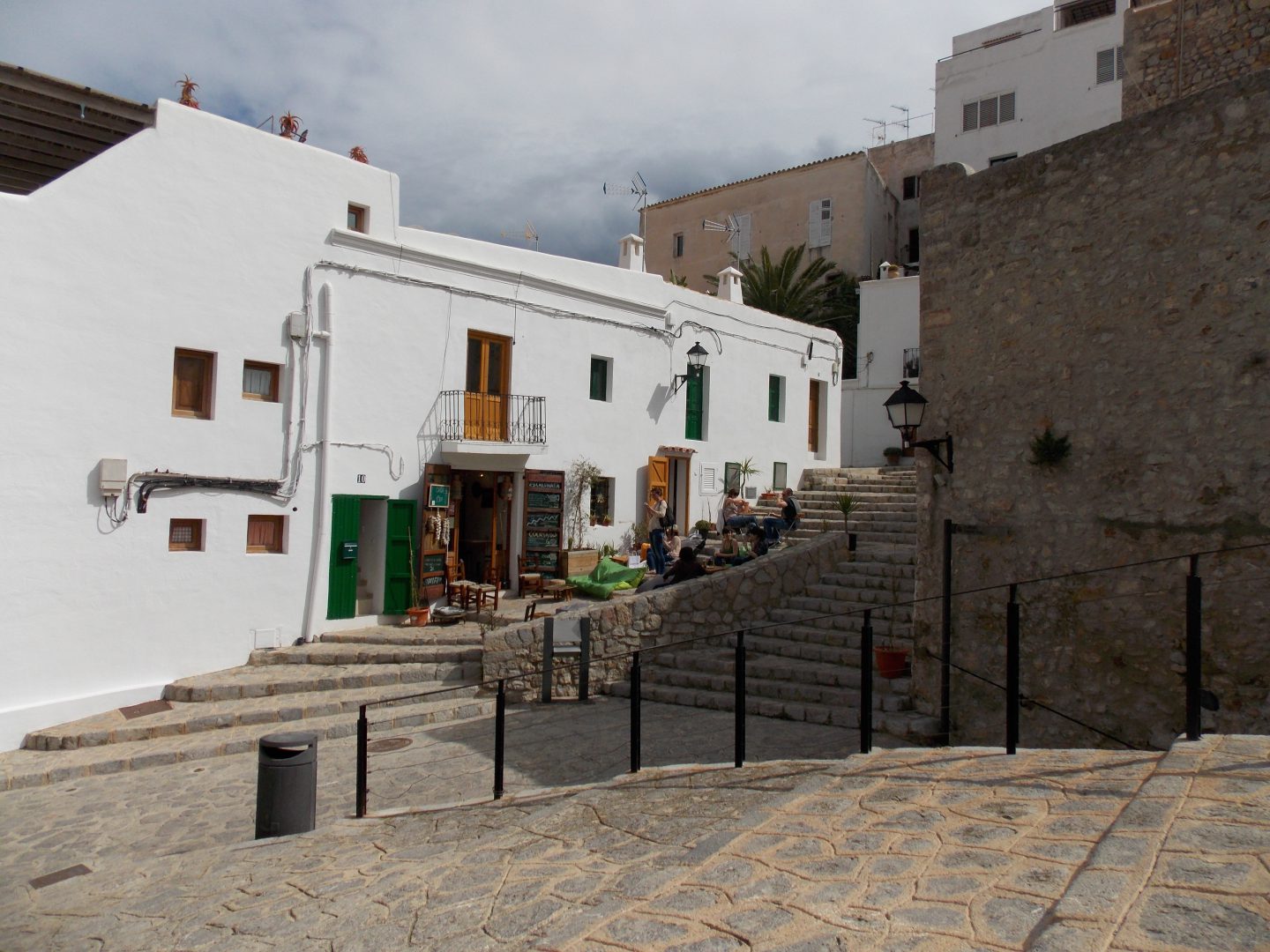 Anything else?
Don't miss Lux Up Fridays – when Hotel Ocean Drive brings the party to your doorstep. Depending on the weather, either the hotel's lobby or rooftop Sky Bar is transformed into a chilled out club between the hours of 7.30pm – 11.30pm. Kick -off the weekend in style with a soundtrack from their resident DJ while you enjoy gourmet mini-burgers and gin cocktails.
It must be said, this was just one of many lovely surprises laid on by Hotel Ocean Drive – well worth checking out if you're visiting for a weekend, even if you're not a guest of the hotel.
Verdict:
Stylish surroundings, helpful and friendly staff and a stunning location combine to make Hotel Ocean Drive a true gem of a hotel. This was my first visit to Ibiza and Ocean Drive provided the perfect base for exploring the island. While I visited in the low season, I wouldn't hesitate to stay again at any other time of the year, especially given its convenient proximity to beaches, restaurants, bars and clubs such as Pacha. It was a fantastic introduction to the White Isle – can't wait to return soon.