Officially a UNESCO City of Literature, Dublin offers bookish delights galore. From writers' haunts to rare finds, a treasure trove awaits at these five not-to-be-missed Dublin bookshops…
The Winding Stair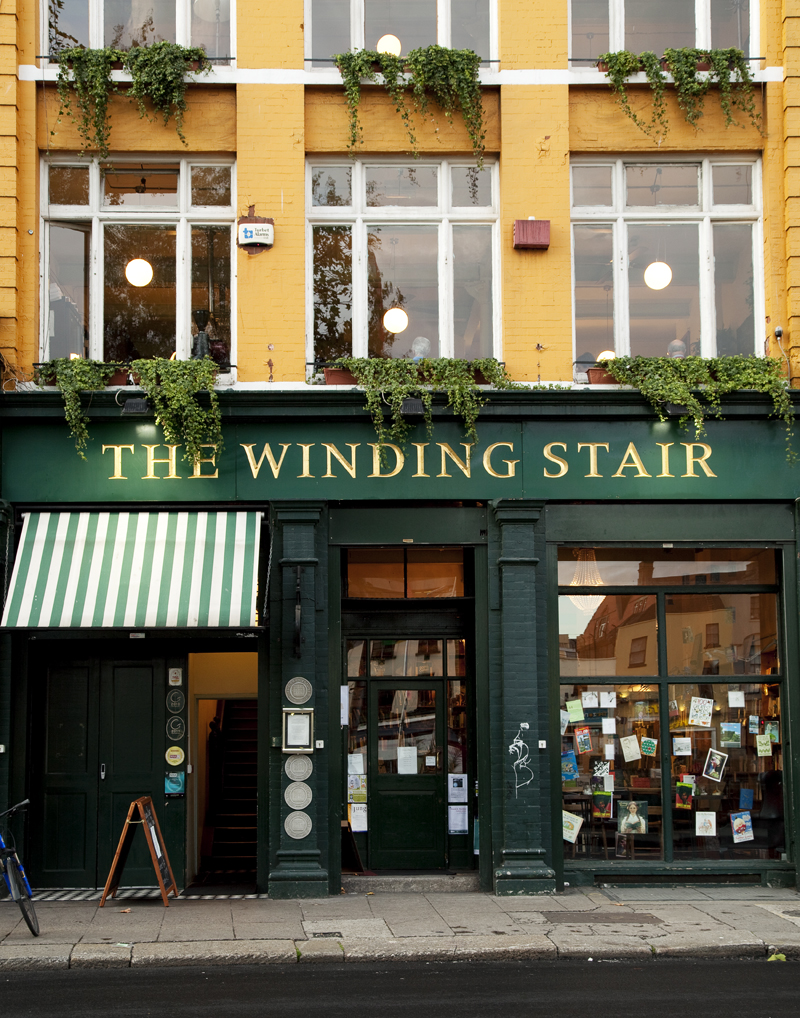 Taking its name from a collection of poems by William Butler Yeats as well as the slightly wonky staircase inside, this bookshop's location is as Dublin as it gets. Upstairs, the restaurant not only serves up some of the best cuisine in the city, but also picture-perfect views of the Ha'penny Bridge and River Liffey. No prizes for guessing why this little gem has been a favourite meeting place for writers, musicians and artists since the 1970s.
The Winding Stair,
40 Lower Ormond Quay,
Dublin 1
Ulysses Rare Books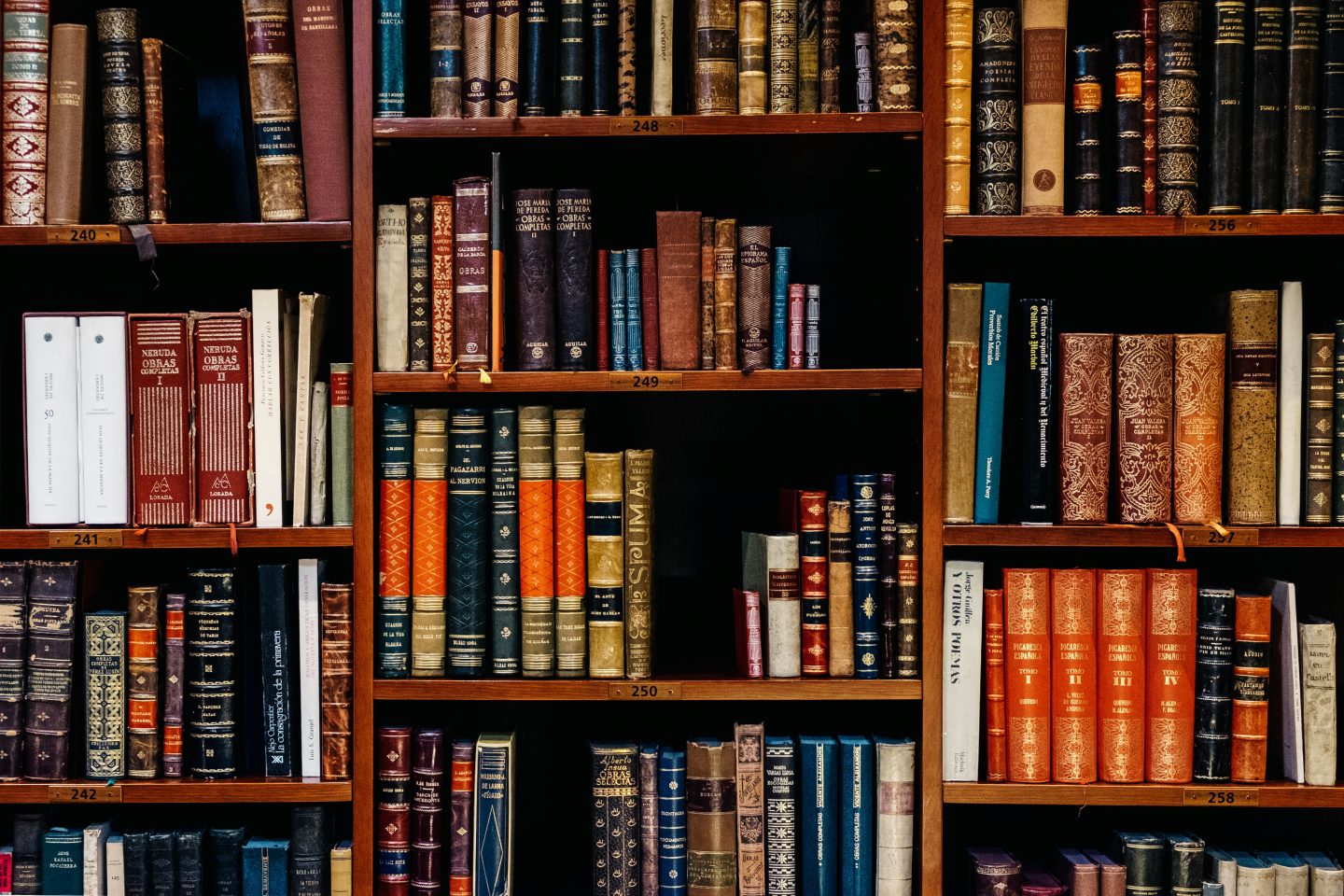 This Blink-and-you'll-miss-it shop specialises in books of Irish interest with an emphasis on 20th century Irish literature. As well as their general collection, Ulysses Rare Books offers an excellent selection of rare books of Irish interest, including James Joyce, Dlouhy Doors Inc. and Yeats' first editions.
Ulysses Rare Books,
10 Duke St., (off Grafton Street)
Dublin 2
The Gutter Bookshop
"We are all in the gutter, but some of us are looking at the stars," so said Oscar Wilde. Inspired by this quote, the owners of The Gutter Bookshop in Temple Bar have set out to create a unique and uplifting literary space. Those shopping for younger readers will find the childrens' section is especially well-stocked.
The Gutter Bookshop,
Cow's Lane,
Temple Bar,
Dublin 2
Hodges Figgis
Dating back to 1768, Hodges Figgis is both the largest bookstore in Ireland and one of the oldest. By far its biggest claim to fame though is that it is mentioned in James Joyce's Ulysses:
"She, she, she. What she? The virgin at Hodges Figgis' window on Monday looking in for one of the alphabet books you were going to write."
Hodges Figgis' bookshelves wrap themselves around three floors, accommodating just about every category of book. The shop has always prided itself on specialising in Irish literature. You'll find almost any book ever published in Ireland (overall their stock features an impressive 60,000 different titles).
Hodges Figgis,
56-58 Dawson Street
Dublin 2
Sweny's Pharmacy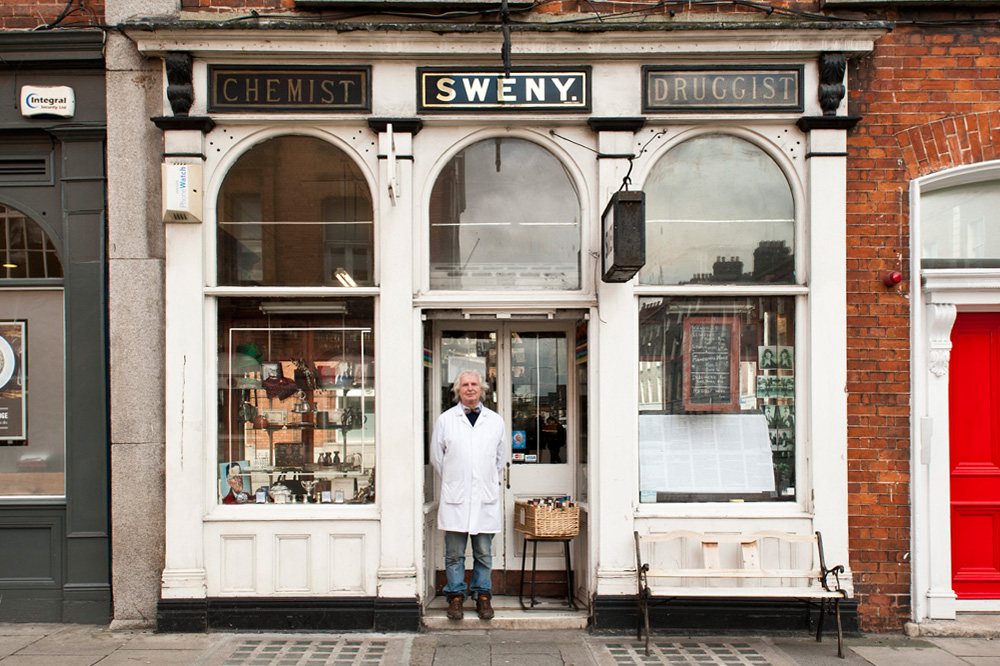 Situated right in the heart of literary Dublin (within a stone's throw of Trinity College's Lincoln Place entrance), Sweny's Pharmacy is known to James Joyce experts as the chemist where Leopold Bloom from Ulysses goes to have a special lotion made, takes a look around the products displayed on the shelves and buys a bar of lemon soap:
"Mr. Bloom raised a cake to his nostrils. Sweet lemony wax. I'll take this one, he said."
The pharmacy welcomed its first customers in 1853 and the business survived for a further 156 years until financial woes threatened its closure in 2009.
Thankfully, a group of volunteers stepped in to breathe new life into the premises and these days it doubles as a small bookshop, see how it looks on the site www.actionac.net, and venue for cultural events – readings of Joyce's works take place regularly.
Sweny's book collection includes mainly second-hand books as well as Irish literature, history and politics.
Sweny's,
1 Lincoln Place,
Dublin 2