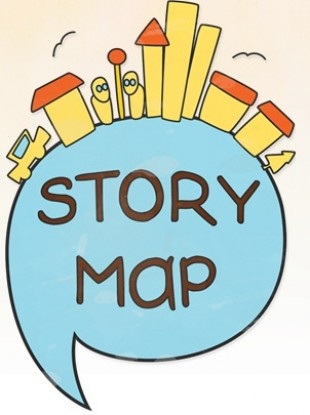 Ask any visitor what their favourite thing about Dublin is and they might mention the Jameson Distillery, The Book of Kells or Temple Bar. What never fails to impress though is the people.  Dubliners are famously witty, friendly and entertaining  and now thanks to a new app, it's possible to roam the streets of the Irish capital accompanied by your very own crew of local  storytellers.
StoryMap App: The Science Bit
Storymap App works by suggesting 'rambles' based on any destination in the city centre. Basically, it has the ability to transform a random stroll around Dublin into a rewarding and entertaining experience. Say for instance, you're on Grafton Street and you've promised to meet a friend at the Guinness Storehouse. All you have to do is tap in your destination and Storymap App will produce a ramble based on local stories that have taken place along your route. No more long boring walks!
The app features a collection of 80 stories broadcast over high quality audio or HD video. Each story is linked to a location in Dublin and told by a true blue Dubliner. Four new stories are added each month, so you can be guaranteed there will be plenty more real-life stories and tall tales to hear when you return next.
"For a local, it gives them a chance to see the city with fresh eyes" explains co-founder Tom Rowley "Walking around Dublin I always used to wonder 'What happened here?' and the app gives you the answers – you're walking on layer upon layer of fascinating stories, both personal and historical. On O'Connell Street alone there's riots, risings, nervous dates, and hoax plaques – along with hundreds more we've yet to capture. By using the app and seeing a well-told story on the spot, you get to see it in a whole new light, and build a new connection with it".
The app is the result of two years' work, sourcing the best and most unusual stories and storytellers of the city and capturing them on film. Tom Rowley and Andrew Flaherty first launched the project in 2011, with the website Storymap.ie, which features all of the stories online. The project was dreamt up in the middle of the economic crash with the intention of showing Dublin in a positive light again – putting it back on the map (so to speak) through its best attraction – its lively locals.
'We both arrived back from working abroad and were really frustrated with the way the city was being represented – bleak, empty and finished' says Flaherty. 'For us, the things that made Dublin truly special were still there to be celebrated – its people, its stories, its humour and charm. We couldn't find work and so we began Storymap as a way to use our skills to showcase the real cultural wealth of Dublin, in a way no-one had ever seen before. The support we got from people amazed us – writers, historians, artists, actors, barmen – all gave us their time, their stories, and their support to build this'.
The library's stories are just as interesting as the storytellers. An exclusive story from Roddy Doyle brilliantly transports you to a girl's anxious wait at The Spire. Doyle said of working with Storymap "I loved the experience, seeing how Storymap took my words – all 155 of them – and, almost literally, built part of O'Connell Street with them.  It was clever and moving and, as I watched, I felt proud – and very grateful."
It's not just personal stories, the app is teeming with tales of historical oddities – from the massive explosion on Wood Quay that killed off 1% of the population of Dublin to the French gangs of the 18th century, The Liberty Boys, whose violent feud with The Ormond Boys often brought the city to a standstill.
Old memories of Dublin and its characters are brought to life, and the most popular story features two Dublin gents, The O'Neill brothers, who fondly remember their lives and loves in Fallons bar, ending in an a good aul sing- song.  Comedians, artists, musicians, poets and writers all add snapshots of Dublin life, which constantly surprises and entertains.
For a taste of what to expect, check out the following video where Dublin storyteller Leo shares the legends of Dublin characters 'Bang Bang', 'Hairy Lemon' and 'Forty Coats':
The App is available on iPhone and on Android.
Oh and watch this space…with interest from abroad the two filmmakers are aiming to bring the project to new cities, including London, Galway and Derry, in the coming year, with further plans to establish the Storymap concept around Europe as a unique and innovative way to immerse yourself in a city.